It is uncommon for us westerns to celebrate the Chinese New Year, but the longer I live in Southeast Asia, the more I like to do it.
The Chinese Culture have their own symbolism when it comes to the most important cultural celebration of the year among their traditions: The Chinese New Year.
These preparations start about a month before the new lunar year, and everyone decorates their houses with auspicious symbolism to ensure good energies come to the household and to the whole family during the new lunar year.
I will share with you 5 symbolisms that you can incorporate in your house to "moove" your energies in an auspicious way during this Chinese New Year of the Water Tiger:
∞ Red decorations
Red is considered to be the most auspicious color in Feng Shui symbolism. It is believed to be a great activator representing the element of fire. Chinese people get red paper decorations to place among their houses with auspicious symbolism that represents the upcoming lunar new year's energy.
One of the most common symbols used during the Chinese New Year is the red lanterns. People also wear red, or at least they try to wear clothes in red for good luck during these festivities.
∞ Oranges
You can have them as a plant or simply as fruit displayed. Oranges are believed to represent gold since ancient times. In 2022, having oranges inside your home will bring the energy of wealth to the family.
You may place a pair of orange plants either inside or outside of your main door. The color orange is also considered to be auspicious as well as yellow, especially during the first 15 days of the new lunar year.
In Malaysia, people give away oranges to wish others wealth in the upcoming new lunar year.
∞ Red Packets filled with money known as "hóngbāo"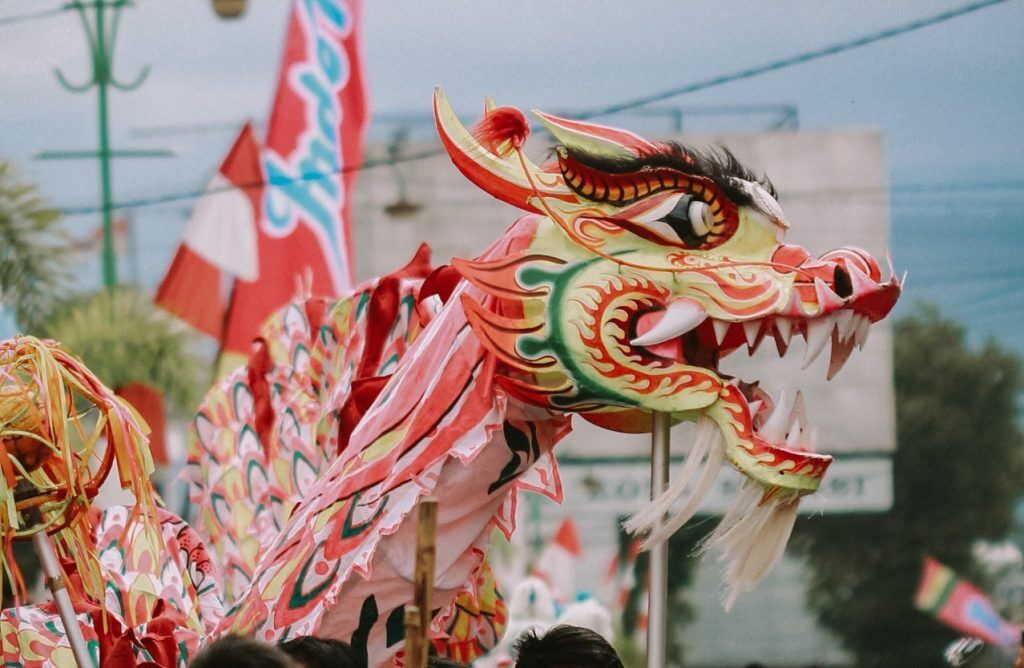 For hundreds of years, this has been one of the most essential customs practiced during the Chinese New Year. People give to children and to their unmarried relatives' red envelopes with auspicious words and symbols on them filled with money. It is suggested that inside the envelope it is placed an even amount of money for greater and better luck.
The even amount placed inside the red packets is not as important as it is the intention that is put into these envelopes. But remember, "what you give you get back!"…at least eventually!
∞ Flowers
The yellow Chrysanthemums bring increasing luck during the new year.
If you have an altar or a special place in your home, you may place your yellow Chrysanthemums there as a spiritual offering, regardless of religion or beliefs that you may practice. They will always bring good vibes into your home!
You may also place pink and white blossoms in your living room as this is a great symbol representing the coming of spring.
∞ Bamboo plant and Jade plant
Both plants are considered to bring spectacular energy into the new year. Bamboo symbolizes resilience, health, and steady financial growth.
On the other hand, Jade plants are believed to attract money and prosperity. You may place a Jade plant in your main entrance or in the southeast corner of your home.
Remember it is never too late to m∞ve your energies!

May this year brings you love, health, wealth, and harmony!

Happy Chinese New Year!

Gong Xi Fa Cai!

∞ Bea ∞